Guest Medium – Remo Monteleone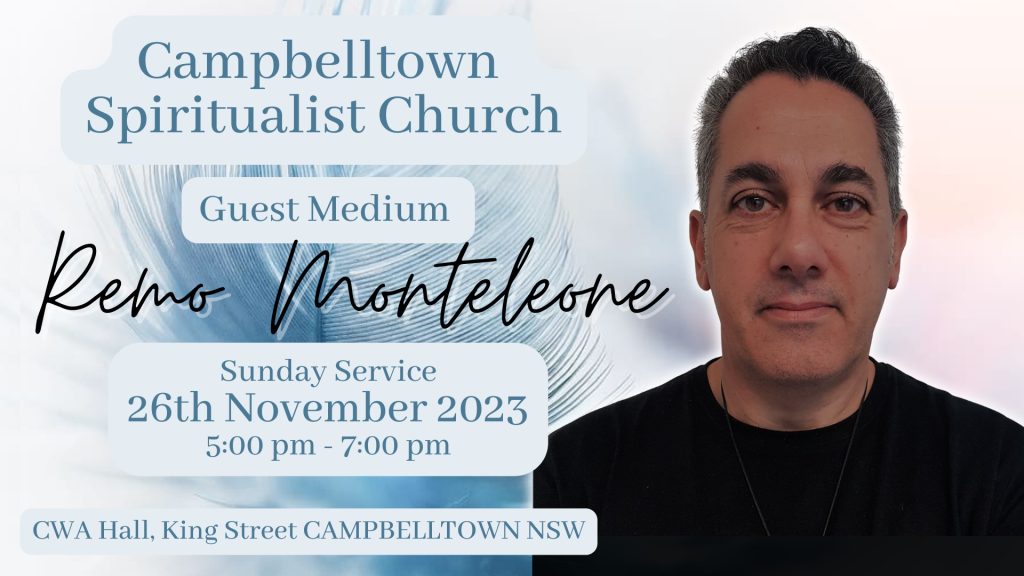 Join Campbelltown Spiritualist Church with our weekly in person service.
Guest Medium Remo Monteleone, will be delivering an address, meditation, and readings. Hope to join you all there.
Remo Monteleone Psychic Medium, provides Mediumship Readings to deliver messages from our loved ones in Spirit and Psychic Readings for guidance. The purpose of the readings is not to simply prove the continuation of life after death but also to nurture empowerment of self.
Remo's contact and social links:
FACEBOOK https://www.facebook.com/remomonteleonepsychicmedium/
INSTAGRAM remo_monteleonepsychicmedium
WEBSITE https://www.remomonteleone.com/
EMAIL remomonteleone@gmail.com
YOUTUBE https://www.youtube.com/channel/UCfs6x1qoZveFW9JweVI-iOA
If anyone has any further queries, feel free to message the church page directly or you can post questions on the event