Guest Medium – Sue Bishop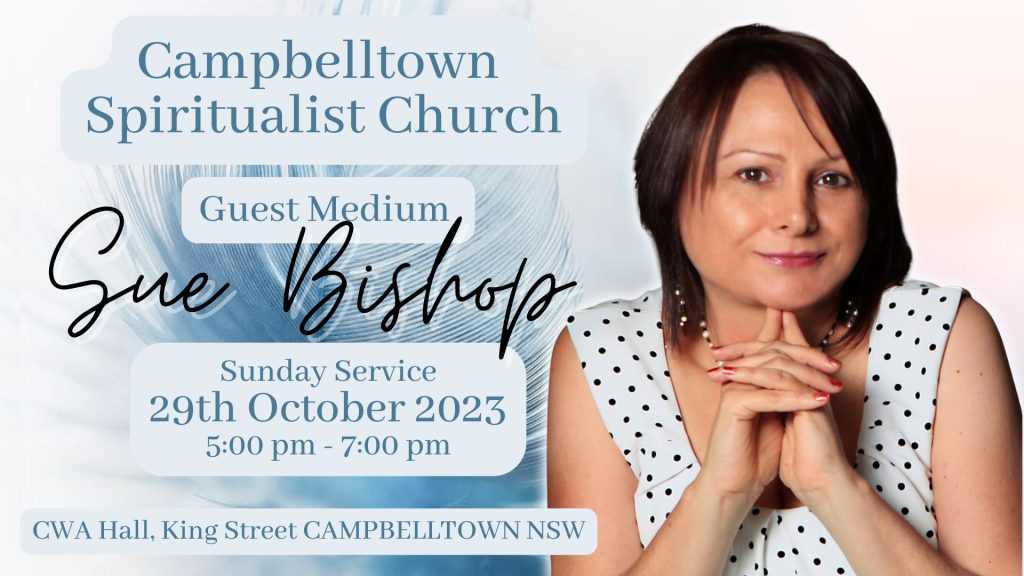 Join Campbelltown Spiritualist Church with our weekly service.
Guest Medium Sue Bishop will be delivering an address, meditation, and readings.
Sue is the Director of Chiara College of Metaphysics, author of "Sixth Sense" and "Psychic Kids" She has over 28 years of experience in all Spiritual teachings. Parapsychology Spiritual Healing, Adv Metaphysics, Light Worker training, Transcendence, Astrology, Tarot, Numerology, Mediumship, plus more.
** If anyone has any further queries, feel free to message the church page directly or you can post questions on the event
Hope to join you all there.